Some fresh desires have been set by Jürgen Klinsmann, new coach and manager for Hertha BSC before he makes his debut at the Olympic Stadium for the team. He has praised the captain of the team and has said that he totally trusts him for the game. In his words, Vedad Ibisevic is a great captain and he can be considered the best leader for the current team. He also said that Vedad also enjoys the high esteem of his. Jürgen Klinsmann is likely to rely on another veteran player before they play against BVB and he is Salomon Kalou.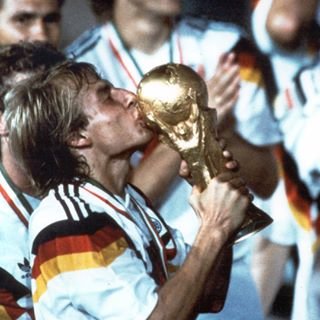 According to him, Kalou is great as well as an important player for the team. Klinsmann who has been once the boss for DFB has already decided upon the eleven players to start the contest with. Jürgen has been known as one of the top strikers of his time and so it is believed that he has selected his team members by keeping in mind the kind of teams they are going to play with or the kind of games they are going to face in the competition. The 55-year-old has already taken up the leadership on the players as a part of his duty.
After the recent four defeats in Berlin, Klinsmann has taken the suspected players seriously as part of his duty to make them play well. The same thing goes for Thomas Kraft who is responsible for goalkeeping. The number two player of Hertha is currently in good form after coming back from his neck injury. He will represent Rune Jarstein, the goalkeeper who has been suspended in their recent home game against BVB that they lost badly. According to Jürgen Klinsmann, the experience that Thomas has gathered all these years will play an important role for their team in this situation.