Germany have remained an obvious force to reckon with in the round leather game for years.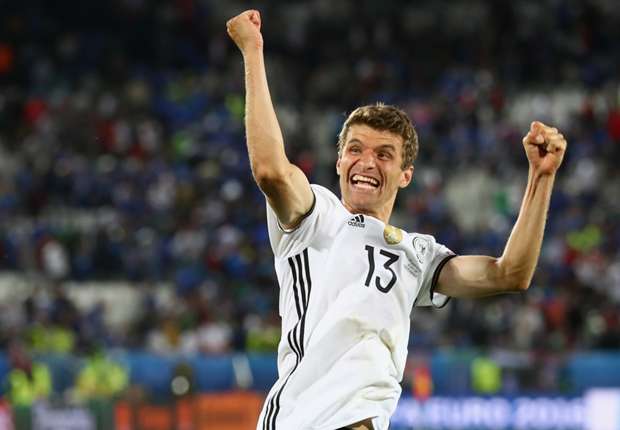 They are undoubtedly the most consistent side in the game through several generations. After breaking their jinx to lift the 2014 World Cup in Brazil, they remain a strong force to retain the title at the tournament in Russia next year.
The strength in depth, the succession planning, consistency, confidence and good management all favour them ahead of the competition for the World Cup 2018 title. Joachim Low has taken an experimental and youthful side to the ongoing Confederations Cup and it might pay off next year. Only three players from the 2014 squad provide experience at the Confed Cup but the benefits would be reaped for many years.
Manuel Neuer is strong in goal – arguably the best keeper in the world for the past three years. Barring any injury, he is expected to start in goal next year. Joshua Kimmich has had a bit of a snag under Bayern Munich Coach Carlo Ancelotti, who prefers experience to youth. However, Kimmich would likely get a spot in the first team next year. Mat Hummels and Jerome Boateng are decent and expected central defensive options. In left back, Jonas Hector or Marcel Schmelzer could easily boss opponents.
Real Madrid star Toni Kroos and Sami Khedira are excellent options to start behind the forwards. Ilkay Gundogan is another option if fit – his experience at the Etihad has not been good.
Thomas Muller, Mesut Ozil, and Marco Reus are good player upfront if fit and in form. Mario Gotze, Julian Draxler, Julian Brandt, Serge Gnabry and Leon Goretzka are enough options depending on the game plan and form of the players.
Either of Mario Gomez and Timo Werner can lead the attack line. Sandor Wagner and Lars Stindl are options as well. The depth in the team is incomparable anywhere in the world!